---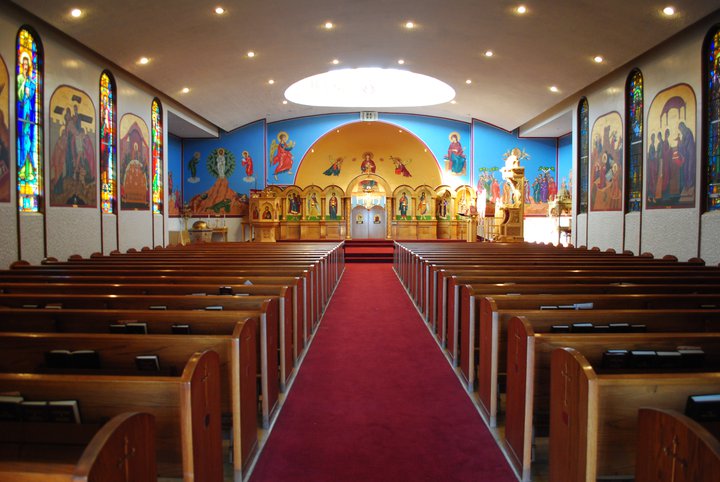 "Welcome one another, therefore, just as Christ has welcomed you, for the glory of God." - Romans 15:7
Through this web site, we are pleased to be able to introduce you to that same worship and fellowship as it is expressed in the life of our Parish. If you are a new member of our parish, or are considering membership, these web pages will acquaint you with what our parish offers to those who give it support and sustenance; to those who already belong to the church, we hope they will provide you with the assurance that your sacrificial offerings are received with profound respect, and are utilized to maximum effectiveness. They will, in any case, enable you to make the informed decisions that are necessary for a meaningful relationship with your church!
---


Online Chapel
Andrew the First- Called Apostle
---
Please call the church office and leave a message if you want to set a date and time to have your home or business blessed.
Prayer of Protection from the Coronavirus
(Prayer by Grace Bishop Alexis (Trader of Bethesda)
O God Almighty, Lord of heaven and earth, and of all creation visible and invisible, in Your ineffable goodness, look down upon Your people gathered in Your name. Be our helper and defender in this day of affliction. You know our weakness. You hear our cry in repentance and contrition of heart. O Lord who loves mankind deliver us from the impending threat of the corona virus. Send Your Angel to watch over us and protect us. Grant health and recovery to those suffering from this virus. Guide the hands of physicians, and preserve those who are healthy that we may continue to serve You in peace and glorify Your most honorable and majestic Name, of the Father and of the Son and of the Holy Spirit, now and forever and to the ages of ages.
If you need a priest do not hesitate to call Fr. John at (909)885-6213.
---